D'von Wallace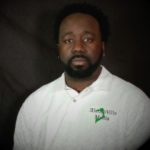 The North Grenville Community Fund - Advisory Committee is pleased to welcome D'von Wallace as part of our team!!

In 2014, D'von Wallace, owner Eleuthville Media Video Production, moved from Thunder Bay with his wife and two kids and immediately became active in the North Grenville community volunteering at the Kemptville Youth Center and the Canadian Cancer Society. It's clear that giving back to the community is something that D'von is passionate about through his project "Lives and Stories in our Community" - a focus on people and organizations who have made an impact in North Grenville. D'von hopes to expand this passion project to other communities and highlight some of the amazing people and organizations throughout eastern Ontario.
.
Welcome D'von! We're very excited to be working with you.