Penny Beavis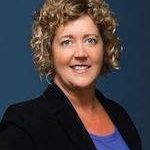 The North Grenville Community Fund - Advisory Committee is pleased to welcome Penny Beavis as part of our team!! 

Penny has lived with her husband and three children in the North Grenville area for 22 years. They chose NG because of the wonderful schools, proximity of all amenities and friendly, warm community.

A huge asset to the NGCF, Penny has been involved in many local organizations over the years including Girl Guides, Scouts Canada, parent councils, parent support groups, Habitat for Humanity and the Salvation Army. Plus Penny has been a local business owner since 2006 and currently works in the area as a Realtor with Coldwell Banker Coburn Realty, Brokerage.

Welcome Penny! We're looking forward to a fantastic partnership.