Wendy VanKeulen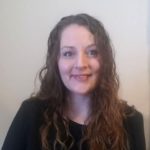 Foundation & Incorporation
The North Grenville Community Fund - Advisory Committee is pleased to welcome Wendy VanKeulen as part of our team!!

With an eye for retail trends and a passion for visual display and design, Wendy has built innovative advertising strategies and worked on award-winning marketing campaigns during a 14 year career in retail management and marketing. After 6 years in Calgary, Wendy and her husband of 10 years made the move back to their home province of Ontario and settled in Spencerville. Here, she works as a Graphic Designer and is looking forward to starting a second career in Tourism with Brockville. 

After receiving a warm welcome from the community, Wendy and her husband felt an instant connection to this area. They are happy to live closer to family and old friends, but also grateful for the new people this journey has brought into their lives. Wendy is looking forward to getting to know North Grenville better through the North Grenville Community Fund.

Welcome Wendy! We're very excited to be working with you.